I discovered Costa Rica in 1995 during a backpack (and boardbag…) trip to Central America, and since then I have returned twice, spending there more than 4 months in total.
I will not sell you Costa Rica… I will just tell you how much I find this country fantastic on many levels: ecology, fauna, flora, renewable energy, diversity of landscapes and climates, social policy,. .. and surfing, of course!
In Costa Rica, I fell in love with Santa Teresa which is the best representation that I can make of a Paradise 😉
This July I organize with  Meli Melo hotel stays including daily yoga practices specially designed for surfers.
These stays last one week and include accommodation and two Yoga practices a day for 5 days.
The dates
Week 1 – Arrival on Sunday, July 14, departure on Saturday, July 20 or Sunday, July 21
Week 2 – Arrival on Sunday, July 21, departure on Saturday 27 or Sunday July 28
It really makes sense to stay more than a week and explore Costa Rica beyond Santa Teresa (and / or Panama and Nicaragua). You have the freedom to organize yourself as you wish, to come alone or accompanied, to arrive / leave Costa Rica whenever you wish, to bring your boards or not, to rent a car or not, to eat you wherever you want , etc …
Accommodation
Meli Melo hotel enjoys a privileged location, nested between the sea and the forest, 2 minutes walk away from a very consistent surf spot.
Pool, shared kitchen, bicycles, … The owners Mélanie and Fred are friends ♥ and will give you great tips for meals, board rentals, surf lessons,  etc…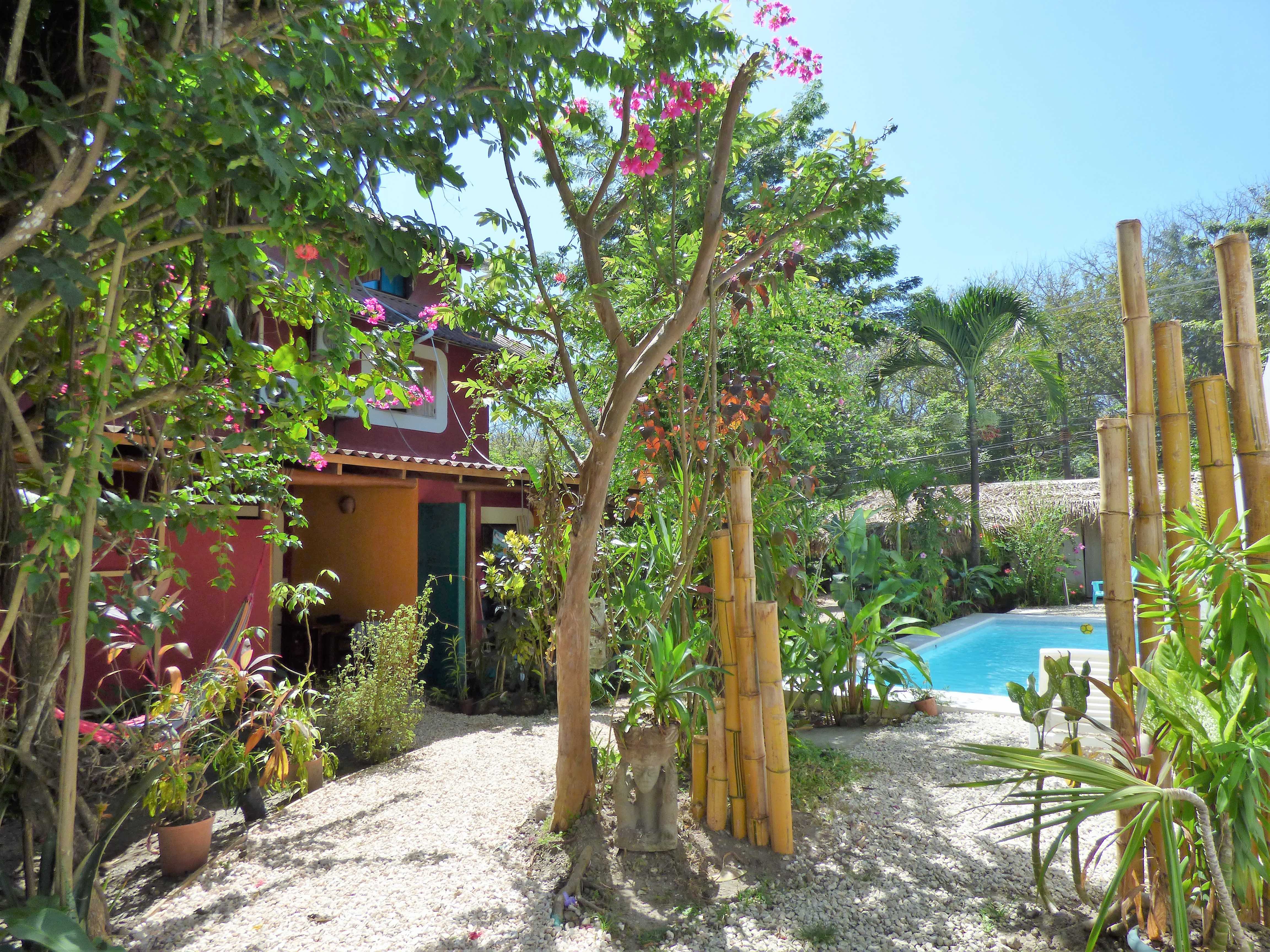 The accommodation comes in single / double / triple / quadruple occupancy rooms, and it is possible to be accompanied by someone who does not practice Yoga 🙂 or someone who does not surf 😉
Surfing
From good to world class, very consistent at this time of the year thanks to the long south swells. There is always at least head high waves in front of the hotel, and sheltered spots are regularly surfed, some of them accessible by bike .
https://fr.magicseaweed.com/Playa-Santa-Teresa-Surf-Guide/914/
https://fr.magicseaweed.com/Golfo-De-Nicoya-Surfing/123/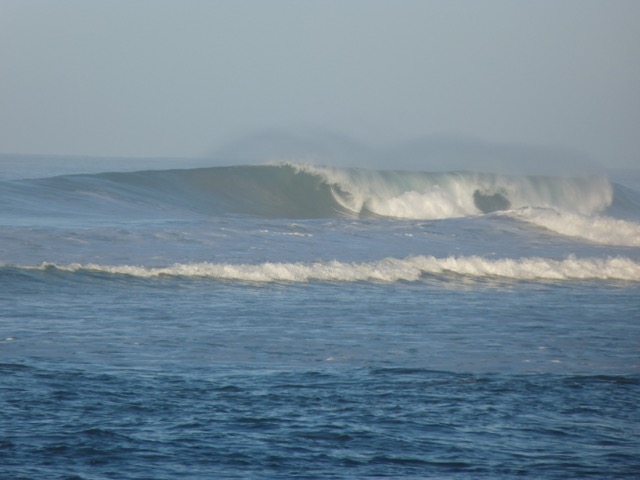 It's also the season to surf Pavones, a world class spot in the south of the country, a perfect lefthander peeling on several hundred meters …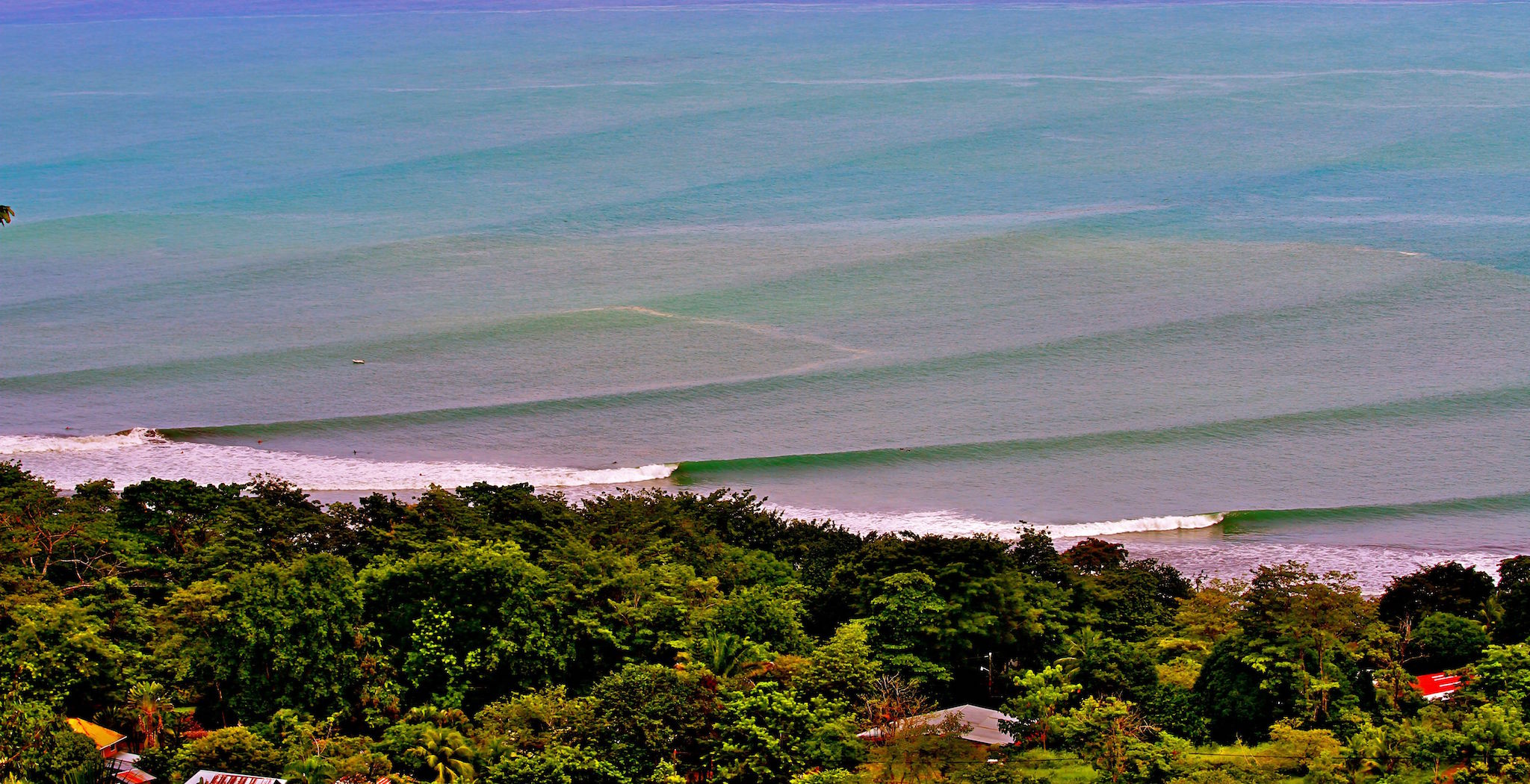 Several surfboard rentals shops and surf schools are in the hotel immediate vicinity.
Yoga
Two daily Yoga practices: first one in the morning, away from surfing dawn patrol, rather dynamic, and a second one mellower at night to let the body relax and allow for the best recovery.
I have given Yoga classes to more than twenty groups of surfers – of all levels, from beginner to pro – and I have experimented a lot on me 🙂
http://alexandremegret.com/index.php/en/2017/07/12/surf-yoga-the-body/
http://alexandremegret.com/index.php/en/2017/09/17/surf-yoga-the-spirit/
In any case the motto is adaptation to the waves and everyone energy. We will probably be surfing quite a lot, therefore the focus will tend be on relaxation and breathing.
Small groups: 8 people maximum, open to Yoga beginners as well as to confirmed practitioners.
Rates and reservation
Room rates are between $60 and $90 per night depending on occupancy from 1 to 4 people. The reservation is to be made directly with Melanie specifying the week you wish to come.
PLEASE NOTE THAT THE HOTEL CAPACITY IS LIMITED!
Yoga classes: 250€ per person for the week (10 practices)
– early bird price 200€ if you book before April 🙂
Upon reservation
One night of deposit for the hotel
http://hotelmelimelo.com/reservation/
A 100€ deposit for the Yoga classes
alexandre.megret@gmail.com
Contact me by mail for any question 🙂
Pura vida!
Alexandre